jill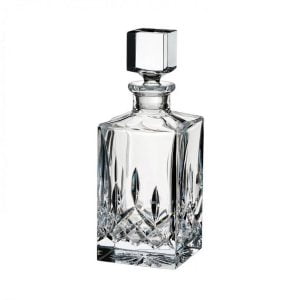 So you're planning an awards event, but it's not the typical charity ball or company holiday party vibe. Not all things are formal, nor should they be. For instance, retirement gifts should be meaningful and lighthearted, honoring the time the employee spent there. Just the same, gifts to a long-time client or investor can be more playful than that of one you've just acquired. In corporate gift-giving, you've got to keep things fresh. One great way to do this? Engraved glass gifts. But not the kind you're thinking – it doesn't always have to be an elegant glass trophy or plaque. Sometimes it can be scotch glasses or champagne flutes. What's wrong with unwinding after a long day?
Appropriate Occasions for Informal Corporate Gifts
Okay, so when is it appropriate to gift your business partners vehicles for drinking alcohol? Is that ethical? Yes. Come on, think about it – wine over a business dinner, champagne after a closed deal, scotch on ice over negotiations? Alcohol is low-key a staple of American corporate culture. So why not appreciate the tradition with luxury corporate gifts like crystal barware? Three workplace occasions you might think about gifting barware engraved with a company logo, message or event, include:
Gifting Glass Barware as Promotional Items
Local breweries, wineries, clubs, etc. would do well to consider ordering large quantities of high-quality glass barware engraved with their company logo if they want to market themselves well. Giving these out to your customers on important days or just as a little promotional event goes a long way in increasing visibility and improving your image in the community. Likewise, you could kind of treat yourself and get a branded barware set for your own boardroom or conference room. It elevates the look of the room, which impacts both one-time visitors as well as everyone at the Monday meetings.
Engraved Glass Gifts for Investors
Have an investor or client with whom you've spent hours over many dinners negotiating deals and building a professional relationship? Commemorate all those glasses of wine you've cheers-ed over with engraved glasses or crystal flutes. Maybe stick to some unaltered Waterford crystal for a new investor, and something with an anniversary or a personal message for an investor who's been around so long you're friends now.
Corporate Gifts for Newly-Promoted Employees
Champagne is, like, the drink of celebration. We should always be celebrating an employee's path forward in their career. Striving to be better is one of the hallmarks of a good employee who'll eventually be an effective executive. You probably sent a bottle of nice champagne to their new office, so why not round that whole situation out with a crystal ice bucket and matching crystal champagne flutes? Engrave these crystal gifts with the date of the promotion, or leave them plain – the intricate design of the crystal is beautiful enough, honestly.
Things to Consider when Choosing the Right Executive Gift for the Occasion
It's probably already occurred to you that you should be sure the person you're gifting to actually drinks alcohol. Some religions don't allow it, and some people just don't like it. Obviously, this is not the best post for how to give the right corporate gift to someone who's sober. But other things to consider before you choose branded barware as a personalized professional gift are:
Do they already have a barware set in their office/boardroom? Unless it's missing pieces and they've spoken about replacing it, don't get them something they already have.
Where is this gift for? If it's an office, a set of 2 or 4 glasses and a decanter will do. But if it's for a boardroom, you've got to think about how many people may be sitting at that conference table at once.
If this will be the start of a weekly Friday afternoon break or celebrating quarterly profits – implement a two-drink maximum. We're at work; we have to get home later. Safely.
Are these glasses an engraved retirement gift? Consider the number of beer mugs that usually come in a set, or how many the retiree would need if they had a couple people over. And when considering the engraving, think about something meaningful that is still beautiful to look at.
A little bit of thoughtfulness goes a long way, and that's true for any kind of corporate gift or award. If it's quality and personal, it'll always be appreciated by the recipient to some extent. People – employees, executives and CEO's alike – like to feel appreciated. And with corporate gift-giving, it's about finding the perfect balance of personal and professional.