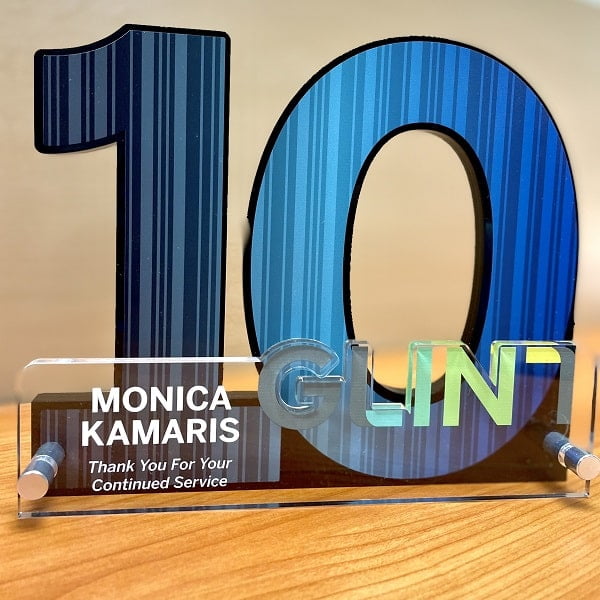 Custom Acrylic Number
Our custom acrylics are designed to absolutely WOW the recipient! Create the perfect, custom award for any achievement or recognition! Our custom acrylics can be designed in any number, shape or design including your company logo. These awards are made of optically-pure acrylic and are digitally printed in vivid color, then cut and polished to any size or shape.
Available in 1/4″, 3/8″, 1/2″ or multi-layer designs.
Contact us today to start designing your custom award.
P: 1-800-906-7654
E: [email protected]