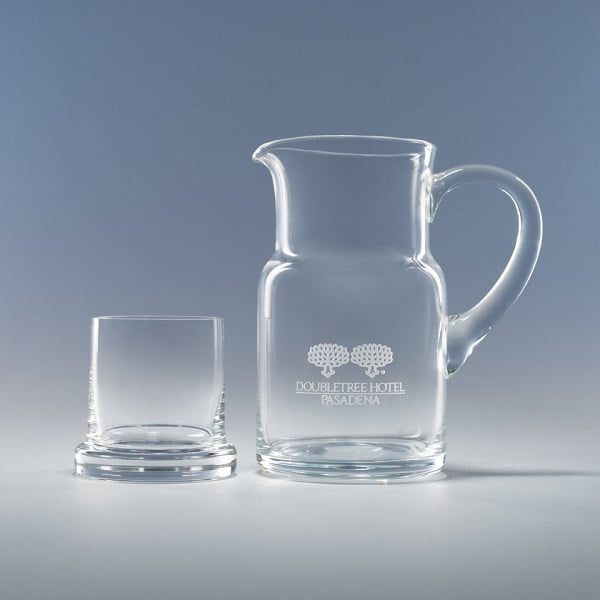 Executive Water Set #JC2441
Executive Water Set #JC2441
$90.00
$90.00
Pitcher dim: 7″H x 6″W
Glass dim: 3″H x 3″W
Classy. Clever. Contemporary. All this and still very functional. Each mouth-blown set consists of one 28 ounce pitcher neatly crowned by a custom fitted eight-ounce tumbler. A refreshing accent for the office or boardroom.
Description
Additional information
Description
Office Water Set Gift
This elegant office gift is definitely in need at the next corporate meeting. Purchase this 28 ounce pitcher and matching tumbler for your boss or supervisor as a gift. The glass can also be engraved with a name or logo of your choice.