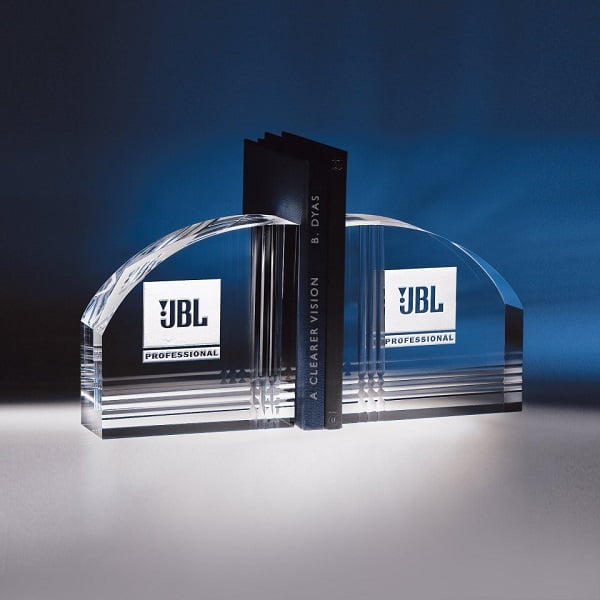 Foundation Bookends JC9721
Foundation Bookends JC9721
$275.00
$275.00
Dim: 5.5″H x 5.5″W x 2″D
The problem with most crystal bookends is that they are too small or too light to hold even the modest amount of books.
Introducing the Foundation Bookends!
Made of solid optic crystal, we have just the solution for keeping your books in place.
Equally big on design, this sparkling pair features a cut and polished pattern for a look of sophistication.
Description
Additional information
Description
Personalized Office Gift: Foundation Bookends
It can be hard to find a suitable corporate gift. If your awardee is an avid bookworm and loves reading in-house content, there's no better gift than an engraved glass bookend. A Foundation bookend can be the perfect addition to any office or personal study. This astonishing bookend is definitely one-of-a-kind, sporting an arch design. Made of solid optic crystal, it can hold varying volumes of weight and will impress anyone who lays eyes on it. Get it engraved with your company's logo for an extra personalized touch. While the Foundation bookend makes for a great luxurious corporate gift, it can be also be used to boost your brand. Consider having the premium bookend in each office or area where clients and customers frequent. Engrave the sides with your logo or motto to make your brand more apparent.