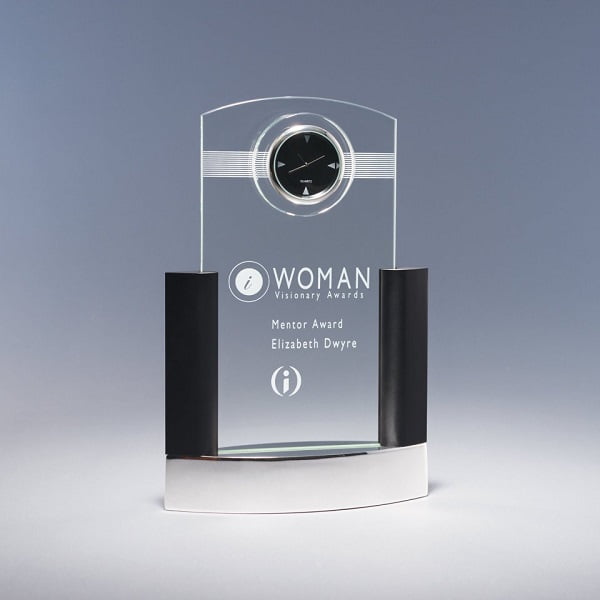 Neopolitan Clock JC7005
Neopolitan Clock JC7005
$180.00
$180.00
Size: 9.25″H x 6″W
Inspired by Frank Lloyd Wright, with a mixed-media structure that suggests the front of a large, mid-century tower, this award is classic and timeless.
Description
Additional information
Description
A Beautiful Award Trophy to Celebrate the Spirit of Innovation
This award was inspired by the Tulip Window in the Frank Lloyd Wright-designed Geneva Inn. Though the inn itself has long been demolished, the spirit of Frank Lloyd Wright lives on in an inspired immortality, still shaping and inspiring new design and innovation today. That's the power of great ideas; they live on beyond their lifetimes to inspire and guide future generations. This beautiful executive awards trophy pays homage to truly great ideas and talent — those raw few that inspire and shape the future.
Give The Gift of Time
The glass award stands on its own as a celebratory gift, the trophy arrives with a beautiful clock, doubling its purpose. On one hand, it represents the efforts of the recipients, while on the other it celebrates the power of time. This corporate gift is ready to be engraved with the name of the awardee, as well as a motto or quote that will drive them to succeed as they advance their career. Look forward to the expression of excitement as they receive this special, luxurious gift that they'll cherish for the rest of their life.