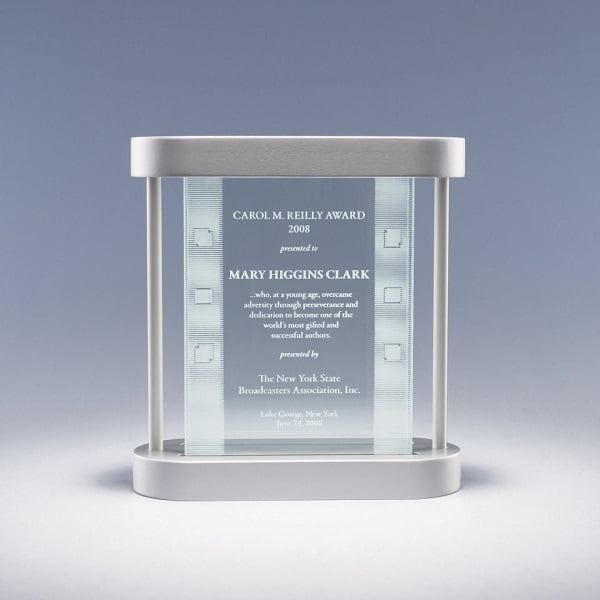 Plaque 3D JC665
$158.00
JC665 – 7.75H" x 7.5W"
This mixed-media piece is made of glass and lacquered wood. The double panes of glass give a 3D effect that draws the eye directly to your chosen engraving.
Description
Additional information
Description
A Crystal Awards Plaque with a Unique 3D Design
Finding a luxurious corporate gift shouldn't mean paying a premium for an award. Luxury should mean bold, extravagant, and unique – something difficult to attain. Nothing is more prestigious and luxurious than crystal which hold a unique shape. For an employee who consistently delivers stellar results, consider this beautiful crystal plaque which will dominate any desk or shelf. This awards plaque takes a truly innovative approach with the design.
Two panels of etched glass give this award impressive dimension, creating a 3D approach that is striking and unforgettable. Other employees and managers will flock to see this unique crystal plaque in person, making it a true office show-stopper. Featuring a lacquered wood base, aluminum columns and etched textures, this piece has multiple facets that are quite pleasing to the eye. The luxurious crystal plaque is waiting to be engraved with the recipient's name, distinction, and your organization's logo.